Thousand Hills State Park
This 3,215-acre park has numerous attractions, including a marina, beach, dining lodge, trails, cabins, camping, fishing, and Native American petroglyphs. Spend a day or a week!
Location
Thousand Hills is located at 20431 State Highway 157, just south of Highway 6 on the northwest end of Kirksville. For a map of the park itself, print a map or see more information as well as get travel directions at the Missouri State Parks Thousand Hills page.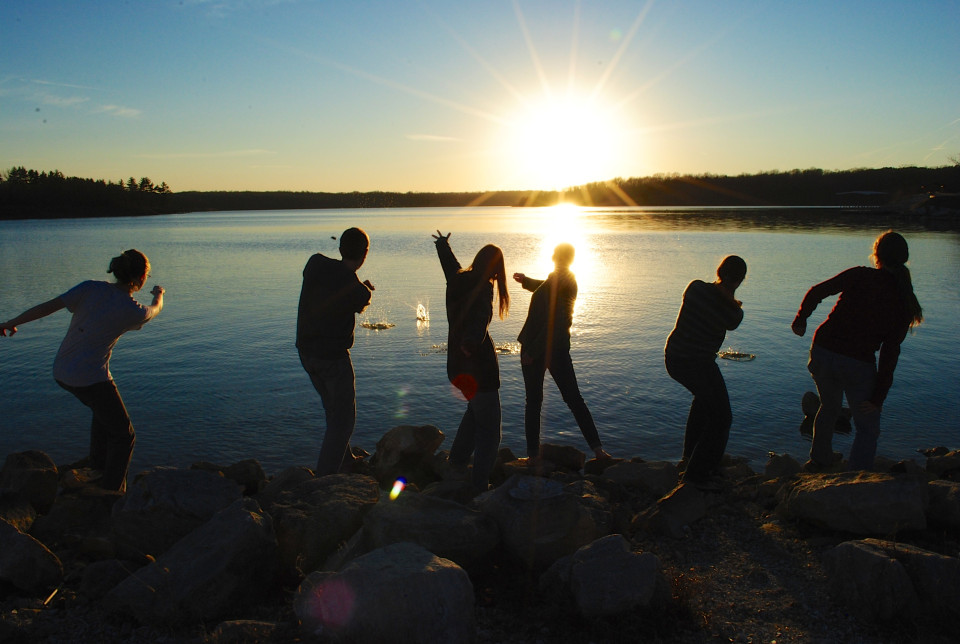 The marina offers boat rentals including canoes, kayaks, pontoon boats, and fishing boats; touring bicycles are also available for rent. Located on Forest Lake, there is easy access for all types of recreational activities for the whole family. Forest Lake allows boats with more than 90 horsepower on the lake at no wake speeds, personal watercrafts (jet skis) are not allowed.
Private boats must purchase a city permit.
To reach the marina, call 660-665-3712.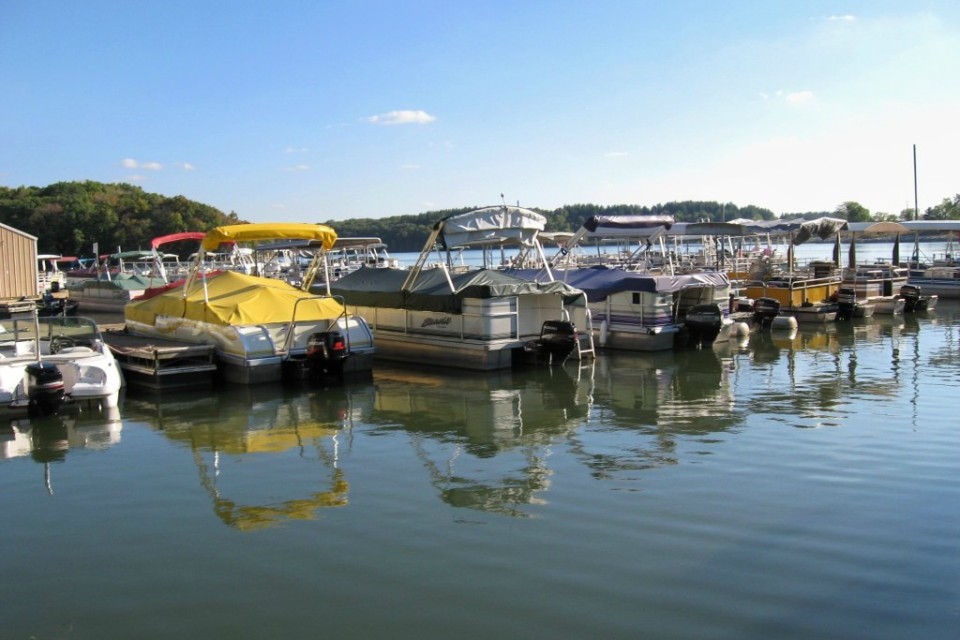 Forest Lake, located in the middle of the park, contains:
Largemouth Bass (limit 6 per day)
Walleye (limit 4 per day)
Channel Catfish (limit 4 per day)
Crappie (limit 20 per day)
See more on how to obtain a Missouri Hunting or Fishing Permit.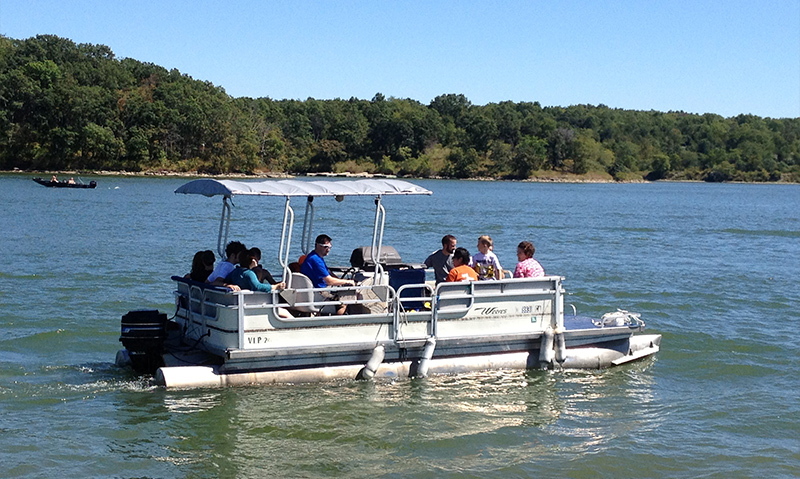 The swimming beach is open seven days a week during the summer, Memorial Day weekend through Labor Day weekend. The beach is available for swimming at no charge. There are dressing rooms and showers.
No lifeguards are on duty at the swim beach.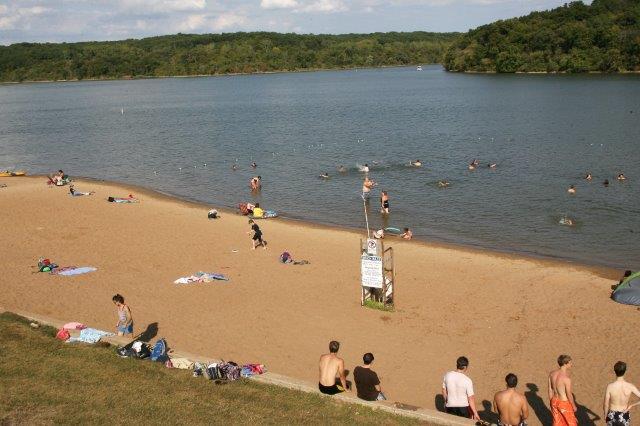 Discover an adventure waiting for you at the park with four trails perfect for hiking.
Find trail maps and information here.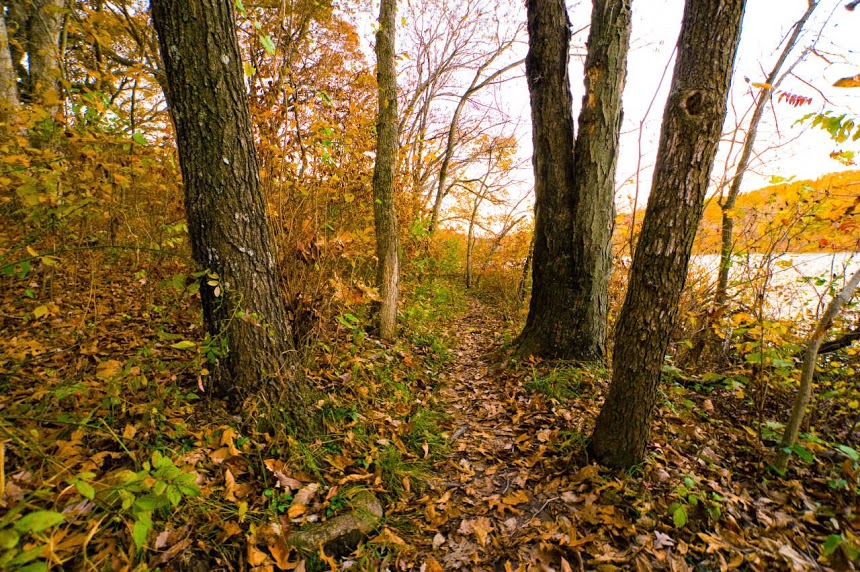 Rock formations containing historic Native American carvings can be found in a sheltered exhibit. Visitors can walk on a path along the shelter walls to read information about the petroglyphs and then match up their symbols on the rocks below.
More information is available on the Thousand Hills State Park website here.
Located in the heart of Thousand Hills State Park, this picturesque dining lodge on Forest Lake serves a wide variety of foods. Reservations are recommended for dinner.
For more information, call the Thousand Hills Dining Lodge at 660-665-7119.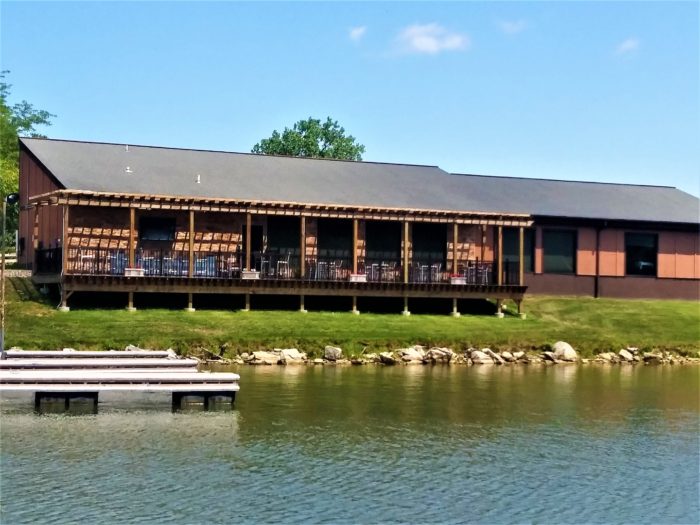 The Park features seven duplex cabins overlooking Forest Lake, open March through November. All cabins have air-conditioning/heating, linens and towels, bath with shower, patio, picnic table, barbecue grill, color TV, stove, refrigerator and microwave.
For more information on the cabins, call ExplorUs at 660-202-8257.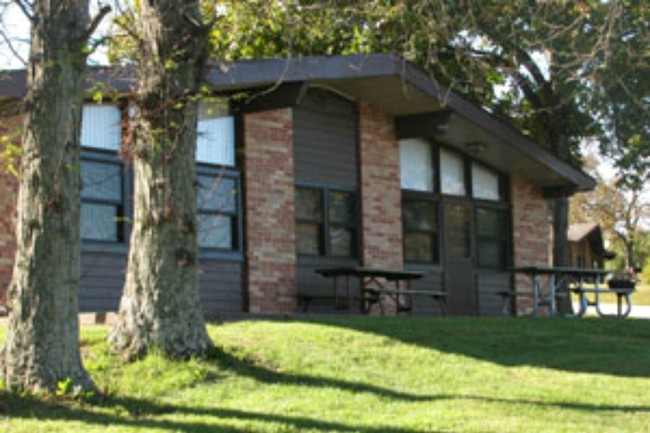 Thousand Hills State Park has 50 campsites available. There are 12 basic sites, 3 with 50 amp electric hook ups, and 35 with 30 amp electric hook ups. All sites are on a reservation system.
For more camping information, call 660-665-6995.
---